B
eing a Rockette is all about being part of a team. We each share the Great Stage with 35 other women—dancing and traveling across the stage with perfectly choreographed movements, through entrances, exits, formation changes and transitions. Our choreographer plots every part of every number on a chart, and each of us Rockettes needs to be on her exact mark at the exact right time to make the number work.
When performing our famous eye-high kicks, although it may look like we're holding on to each other, we're actually just "feeling the fabric" with a light touch on the backs of the women to either side of us. Still, the support we provide each other when we're linking up is critical to achieving that magical precision kick line that we Rockettes are known for.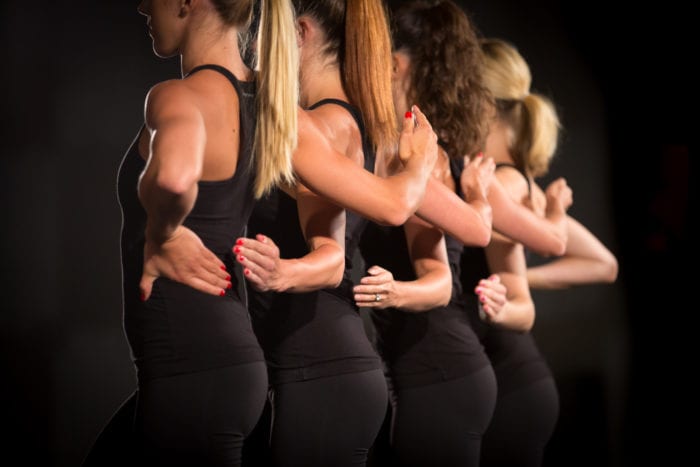 During the Christmas Spectacular season, we spend nearly all of our time together. From rehearsing six hours a day, six days a week for six weeks leading up to the first performance, to spending Thanksgiving, Christmas and New Year's together, we truly form a Radio City family at this special time each year.
While it's critical to be there for each other throughout our hectic show season, we Rockettes are also a support system for each other off the stage, all year-round. We're roommates; we're confidantes; we're shopping buddies; we're bridesmaids; we're best friends. The Rockettes are truly a family, and we are all so fortunate to have our Rockette sisters by our sides.
Teamwork makes the dream work!