13 NYC-Inspired Nonfiction Books Chosen by Our Friends at the NYPL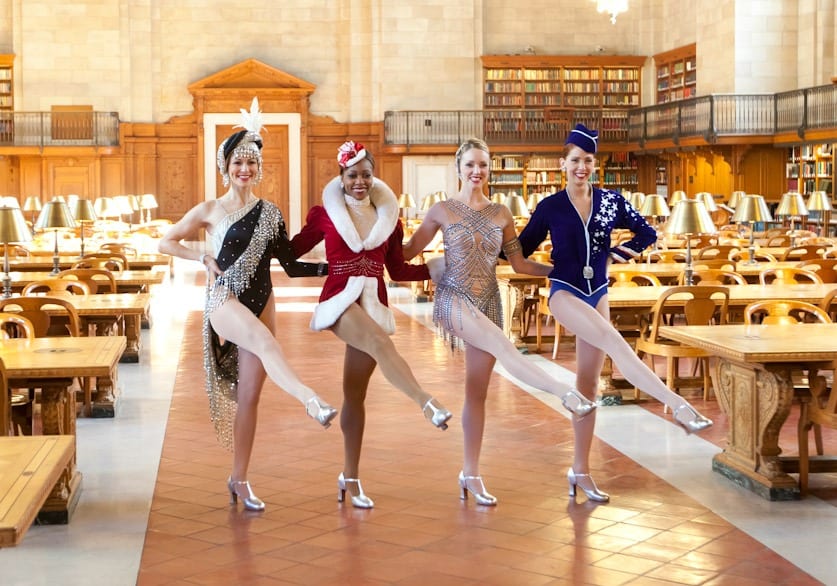 New York City has spawned millions of stories, and while some fictional, many of the most exciting, riotous, raucous and daring novels are based on a true story.
From moving memoirs and the retelling of tragic events to inspiring stories of everyday heroes, our friends over at the New York Public Library (NYPL) gathered 13 of their NYC-inspired nonfictions books that are a must-read:
1. Here is New York by E.B. White
"It's a love letter to the city," says NYPL's Shana Kimball. "The city has obviously changed a great deal since White wrote this volume in 1949, but it's a testament to what a master stylist he is that it holds up beautifully today. The writing is clear, vivid and evocative."
2. Gotham by Edwin G. Burrows and Mike Wallace
"This is a book that every New Yorker interested in the city's history needs on the shelf, even if only to dip into from time to time," says Elizabeth Waters of the Mid-Manhattan branch.
3. The Iconography of Manhattan Island (1498-1909) by Isaac Newton Phelps Stokes
"Few reference titles are as deserving of descriptors such as 'exhaustive' and 'authoritative'," says Billy Parrott of the Mid-Manhattan branch. "Over 400 years of what makes New York such a unique place!"
4. Forgotten New York by Kevin Walsh
"You'll learn about old and hidden sides of New York City," says Andrea Lipinski of the Kingsbridge branch. "The author maintains the wonderful Forgotten New York website and also gives great tours all around New York!"
5. Eat the City by Robin Shulman
If you're a foodie, then you'll enjoy reading one of Librarian Leslie Tabor's favorite books. "It's a great narrative about how food—and the people and families who produce it through the centuries—shaped our modern city," says Librarian Leslie Tabor.
6. Just Kids by Patti Smith
This memoir by singer-songwriter, poet and visual artist Patti Smith is one of Mulberry Street librarian Sherri Machlin's favorite narratives. "This book made me long to be around during the salad days of the blooming art and music scene of Downtown Manhattan."
7. A Walker in the City by Alfred Kazin
NYPL's Wayne Roylance loves how Kazin's book is a meditative ramble through his childhood memories of Brownsville, Brooklyn. "Through his description of the sounds, tastes, odors and sights that he remembers, he places you squarely in the middle of a long-gone Jewish neighborhood."
8. 5th Avenue, 5 A.M. by Sam Wasson
"It's a biography of Audrey Hepburn and Breakfast at Tiffany's," says Leslie Tabor of the Yorkville branch. "But it's also a detailed look into New York, Truman Capote, and the glitz and glamour of high society and its patronage of the arts."
9. The Northern Borough by Lloyd Ultan
"This is my favorite New York book," says Jean Harripersaud of the Bronx Library Center. "This concise narrative of Bronx history dispels many of the negative perceptions of the borough by highlighting its vast contributions to the growth and development of the nation as a whole."
10. Delirious New York by Rem Koolhaas
Librarian Nancy Aravecz love that "this book is brimming with delicious facts all about the city and its many special places that make it seem even more alive, crazy, and interesting than its inhabitants."
11. Humans of New York by Brandon Stanton
NYPL's Jaqueline Woolcott loves how this book captures the joy of sparking up a conversation with a stranger and hearing one incredible, unique story. "In Brandon Stanton's book and photoblog, he highlights what's really great about this city, New Yorkers."
12. Russ & Daughters: The House That Herring Built by Mark Russ Federman
"It doesn't get any more NYC than the history of perhaps our greatest appetizing store on the lower east side," says Yorkville librarian Leslie Tabor.
13. The Other Islands of New York City by Sharon Seitz and Stuart Miller
Although it's a guidebook, you better break out the tissue box. "It is a guidebook that made me laugh and cry as I learned even more about the history of this great big city of ours," says librarian Andrea Lipinski.