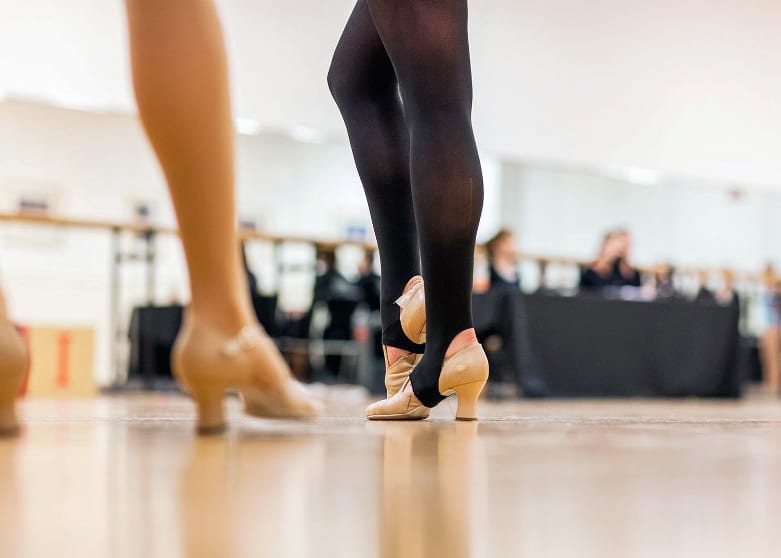 D
ance tights are a staple of any dancer's wardrobe (during the Christmas Spectacular, we Rockettes go through about 1,400 pairs!). But instead of just throwing those old tights in the garbage, dancers have been known to repurpose them in clever ways. From using the stockings to remove nail polish from your nails to nixing stubborn deodorant marks from your costume, here are 10 ways to reuse dance tights around your house:
Remove makeup. Cut the feet from your old dance tights and cut the rest into square cloths. After a night out or a performance, the fabric gently exfoliates your skin and makes taking off your makeup (even eyeliner!) a breeze.
Aromatic enhancement. Filled with the right ingredients, old dance tights work wonderfully as bath bags, potpourri sachets or air fresheners. Pour the ingredient into the toe section of your recycled tights, knot off the contents and then cut off the remaining hose.
Dusting. Put the tights over your hand to swipe up dust from household surfaces or use a rubber band to attach balled-up nylon tights to a broom handle or yardstick to dust under your fridge. Genius!
Gardening. Old dance tights have tons of uses in the garden. Strips can be used to tie stakes. The feet portions can be placed around fruits or veggies to keep them off the ground or protect them from pests. You can also line the insides of pots to keep soil from leaking out with the water.
Wrapping paper storage. Unless you're using alternatives to wrapping paper, you probably know the struggle to keep open giftwrap rolls tidy. Slide the legs of old dance tights over the roll to prevent unravelling. You can also use this method to store posters, wallpaper or magazines.
Shining shoes. Buffing shoes with nylon tights gives them a mirror-like finish. Try it, you'll see.
Pack light. Savvy travelers know that you can fit way more in a suitcase when you roll your clothing, but sometimes keeping it rolled is tricky. Cut the legs of old tights into 5- to 10-inch, tube-like lengths and stuff your bulkier rolled garments inside to keep everything neatly packed.
Hair styling. Use small cross-sections of old tights to create headbands or hair elastics for your favorite hairstyles. Use them just like this or braid, loop or knot them together to create something prettier and longer-lasting.
Remove nail polish. If you're not a fan of cotton balls or are on the hunt for a more eco-friendly way to remove nail polish from your nails, your old dance tights will do the trick! You can even reuse them—just rinse them out and air dry.
Get rid of deodorant marks. Don't you hate it when you get deodorant on your costume or little black dress? Turns out your old tights work like a charm to brush these unsightly marks off your clothing. It'll even work on powder-based makeup, too.
---
Want more Rockettes? Click here to see us at Radio City Music Hall this holiday season in the Christmas Spectacular!